Article by Antonet Domingo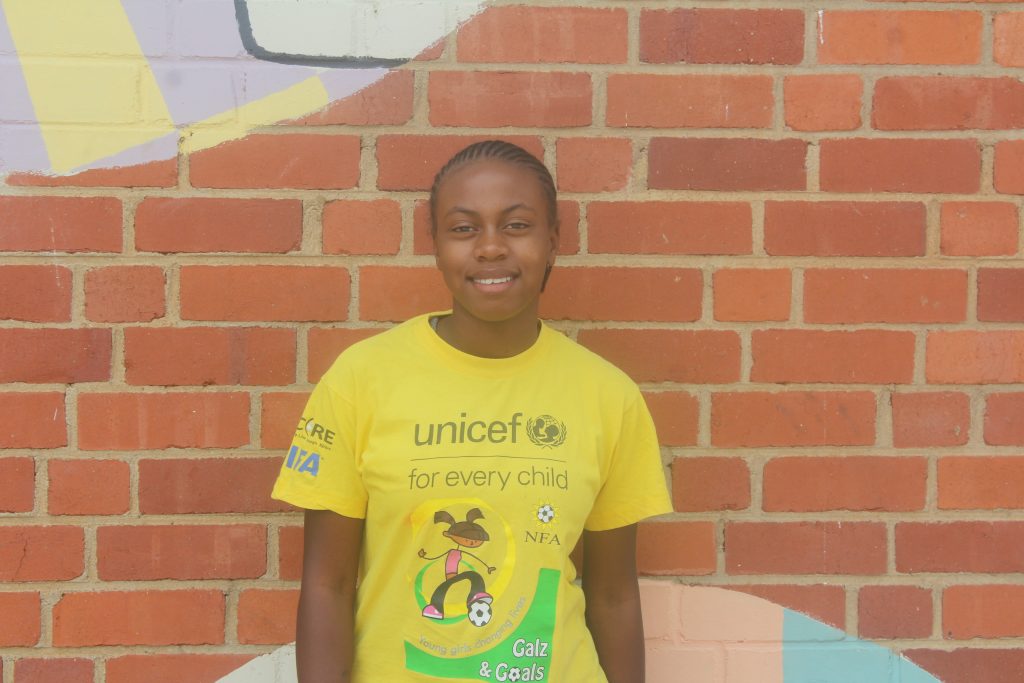 Rachel Mbokoma was born in 2003 on the 23rd of September, and lives in the informal settlement of Okahandja Park with her family. Her father passed away when she was six years old. Being a single parent Rachel's mother had to raise her and her siblings all by herself. She mentions that her mother completed her grade 12 but has been struggling to get a job for the past 5 years now. And amid it all she makes sure that they have food to eat everyday. "I come from a poor family",she continues by saying, "I am trying my best, I don't want to be at the level of my family, I want to be the change in my family." Rachel is from Hage Geingob secondary school and her teachers rate her as good learner in terms academics.
In 2017 Rachel's right hand was infected with a hand  disease and her skin plus her nails started peeling off, Rachel says she is not sure what caused it, but it affected her a great deal, as it was on her right hand, the hand that she does most of her activities with. When Rachel came to P.A.Y in 201 7, she started playing for the under 13 and under 15 P.A.Y girls' team. Rachel got to know about P.A.Y through the BNC. Before coming to P.A.Y she was a member of the BNC, since BNC only had classes from grade 1 to 7, she decided to join P.A.Y that catered for all learners from grade 1-12.
Last year Rachel applied for the Pan-African Youth Leadership Programme, she had to write an essay about what she wanted to change in her community. Rachel wrote about creating a girls' health club, after applying for the programme Rachel was not sure if they were going to chose her or not. Early January this year Rachel got a call and she was told that she was going to America for the Pan-African Leadership Programme.
During my interview with Rachel this is what she said, "I was crying, it has always been my dream to go to the America." Along with 5 other students from Namibia and she is the only one from Windhoek. Prior to the Pan-African Youth Leadership Program,the Obama Foundation also did a documentary on Rachel's life story and she is excited to see it come to fruition.
Rachel was describing how her mother felt when she received the news," since it's my first time leaving the country by myself she was a bit worried, but she is excited that her daughter will be traveling outside of Namibia. Rachel is very happy and hopes that she will learn the skills she needs to change her community.