by Novi Kauraisa (grade 8)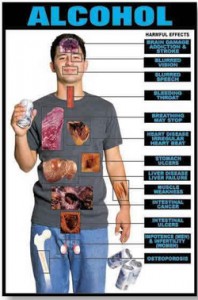 In the SAIF workshop, I learnt about alcohol and drug abuse. I learnt that alcohol can affect your brain cells and can damage your live. And drugs can damage your lungs and health.I learnt about an every day drinker.
EFFECTS OF ALCOHOL ABUSE AND DRUG ABUSE
Not working well.

lunge damage.