Staff Member Feature Article by SOPHIE WINNIE TENDANE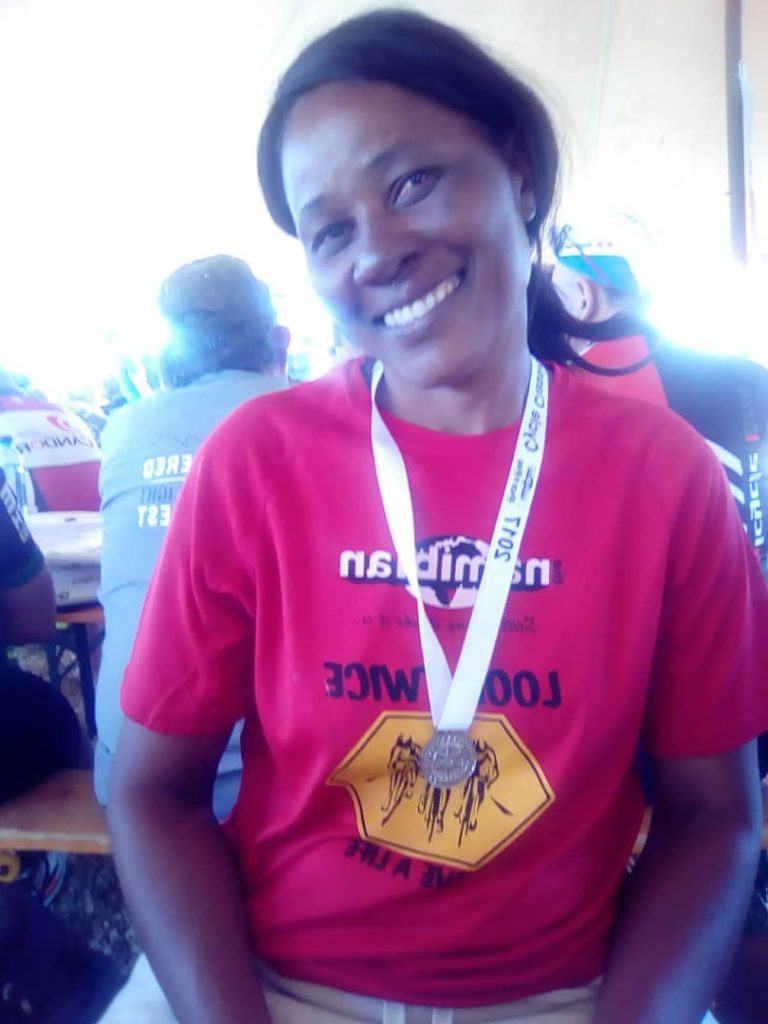 'Working as a woman security officer is not an easy job especially in the environment where PAY is situated. Meet Miss Betty Ugwanga who has been serving as a security officer at P.A.Y since 2015.
In an interview I had with her she explained that her duties at P.A.Y are working as a full – time security officer, since P.A.Y is a team work environment she helps with other tasks such as cooking and cleaning because they don't have a chef at the centre.
Apart from the task mentioned above she as well maintains the garden at P.A.Y, by watering the vegetables every day. They grow vegetables such as spinach, carrots and tomatoes which they use to make a delicious soup for the kids.
'I love sports; I am a cyclist and a BMX coach here at PAY where I train the juniors. Ever since I started training my training worked very well, we participated in 2019 KAYEC versus PAY BMX race, where most of my participants came in the first place in different categories, she explained.
Ms Betty enjoys every single moment at PAY starting from interacting with the children, her workmates and the work she does at PAY. She has a strong connection with the kids she says they are like her biological children; everyone at P.A.Y calls her mom or aunt.
Being at the centre for 24 hours ,she always checks the place to make sure kids at the centre are safe, by not letting them walk alone hence in groups which is safer. Since she is part of the Women and Men Network – a neighbourhood watch group, she emphasises more on safety, she goes by the quote by Billy Graham that says 'Nothing can bring a real sense of security into the home except true love'. Me Betty says she is thankful and proud for the shelter and for being part of P.A.Y family.